Midweek Lent Service:
March 3, 2021
Service for the week of:
February 28, 2021
Lenten Worship Schedule
Ash Wednesday
February 17 – 6:00pm w/Holy Communion
Midweek Wednesday Lenten Services
February 24, March 3, 10, 17, 24 – 6:00pm
Palm Sunday
March 28 – 10:00am
Maundy Thursday
April 1 – 6:00pm
Good Friday
April 2 – 1:00pm and 6:00pm
Easter Sunday
April 4 – 8:30am and 10:00am
                   w/Holy Communion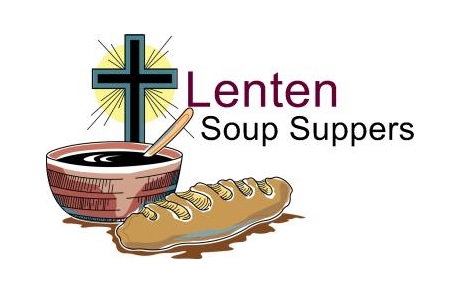 Soup Suppers
Enjoy homemade soups at our Lenten Soup Suppers prior to each midweek Lenten Service starting at 5:00pm in the newly remodeled "Betty and Clyde Bawden Kitchen and Fellowship Hall". A free-will offering will be collected. Please contact the church office to reserve your spot at each supper.